August is almost done, and i could say that except for the weekly WarmaHordes games, i didn't do much wargaming related.
But the past few days, with my vacation nearly done, i got some motivation to paint again, and this time i spent it painting Warhammer 40k, getting my army slowly to the 1750 pts mark painted.
Obviously, for those that didn't like my rusted up warriors, the incubi won't help them change their mind, but for the others, enjoy!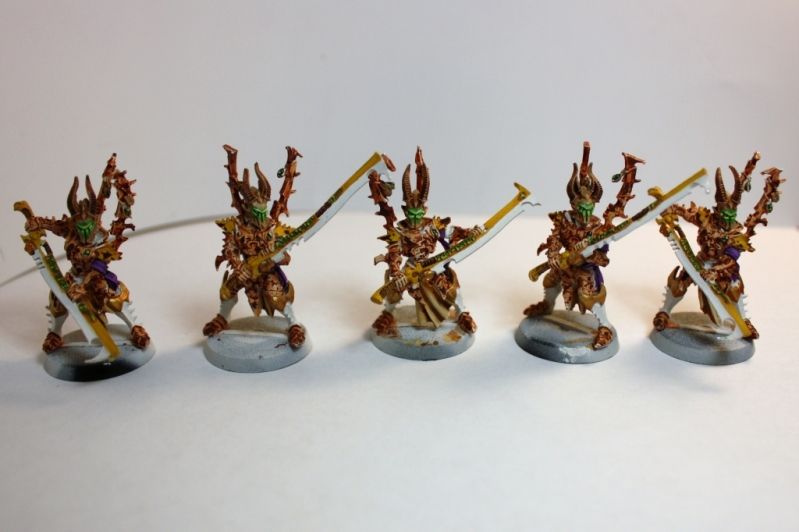 The writing is highlighted green, like his eyes and gems.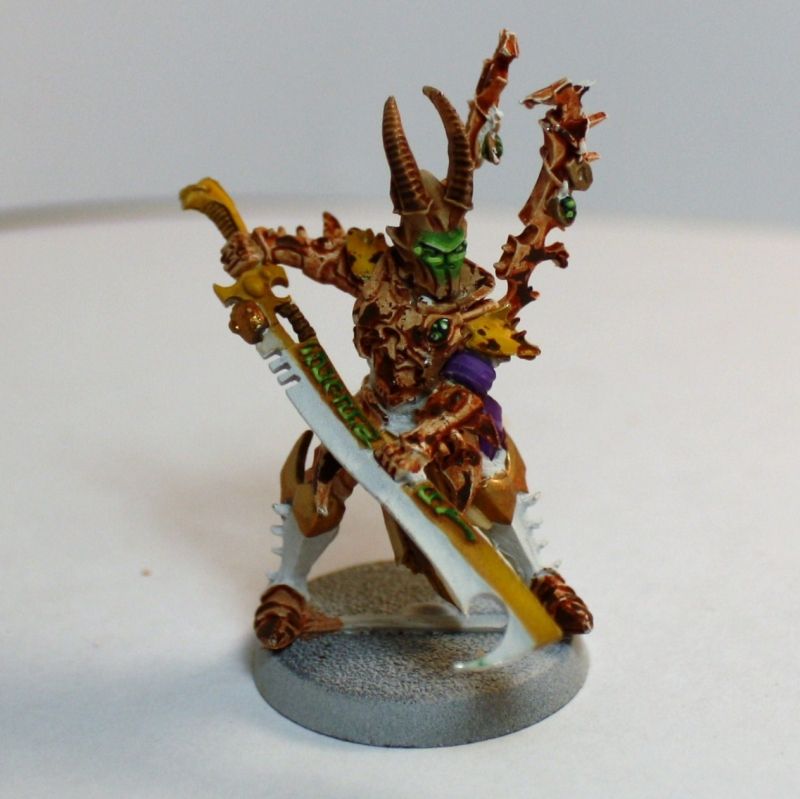 One of the main reason those weren't painted sooner ; they're in metal, and frankly, i hate metal models...
There's still a few detail to pick beside the blade, but i think nobody would notice on the table...
Running out of ideas, enjoy!
On a completely unrelated note, last night we celebrated our 6th year married together me and my wife, and went to see a Johnny Cash's tribute. So i'm oddly enough in a very country/happy/motivated mood, so expect more update soon (maybe even a Dark Eldar's army shot!)