Been awhile since i worked on my Grey Knights (well, nothing since finishing my Librarian).
I lost a bit of motivation to paint (Thank to steam and their summer sale), so progress on my army been pretty slow.
August is a troop choice to paint, so my hope is to paint 5 new Paladin + the current one. Until i go and grab those new paladins, i figured i could try and finish Draigo before moving on something else.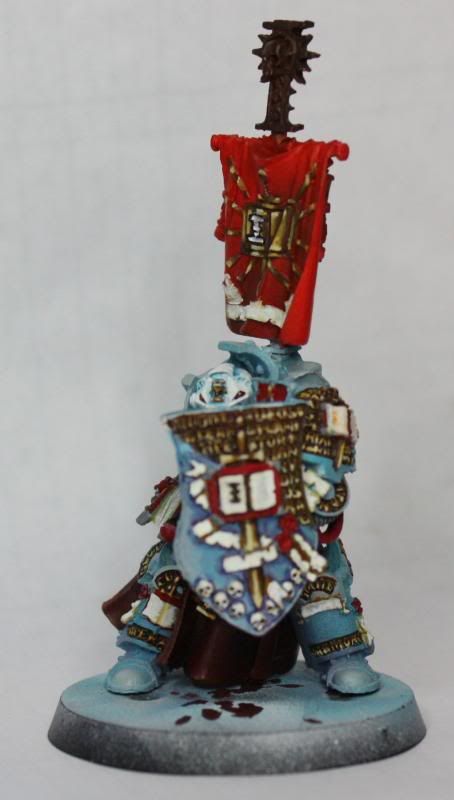 Sorry about the blurry picture