Today, here are 6 more plaguebearers, mostly finished (a few touch up left to do, but should look about 95% like this when done)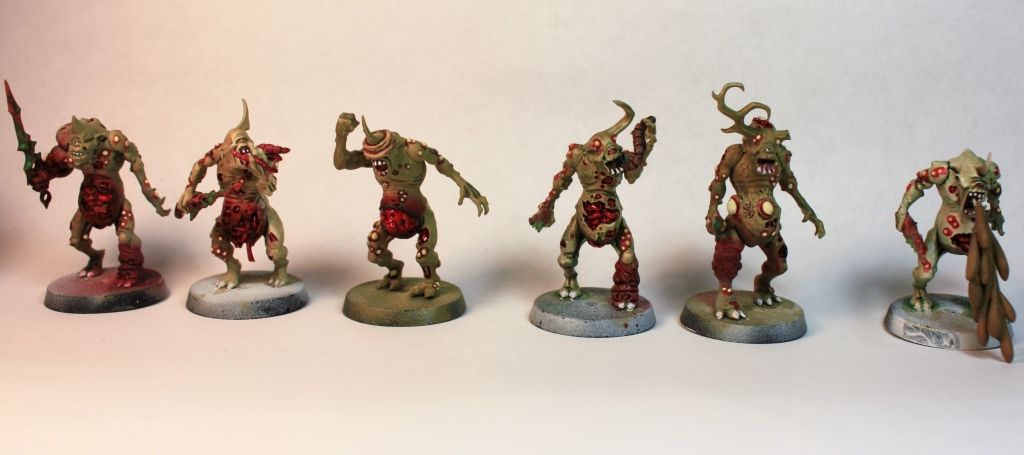 from left to right ; Strong man,slug eater (fakir style), knife thrower, slug eater #2, Random Chap, Vomiter (Fire eater)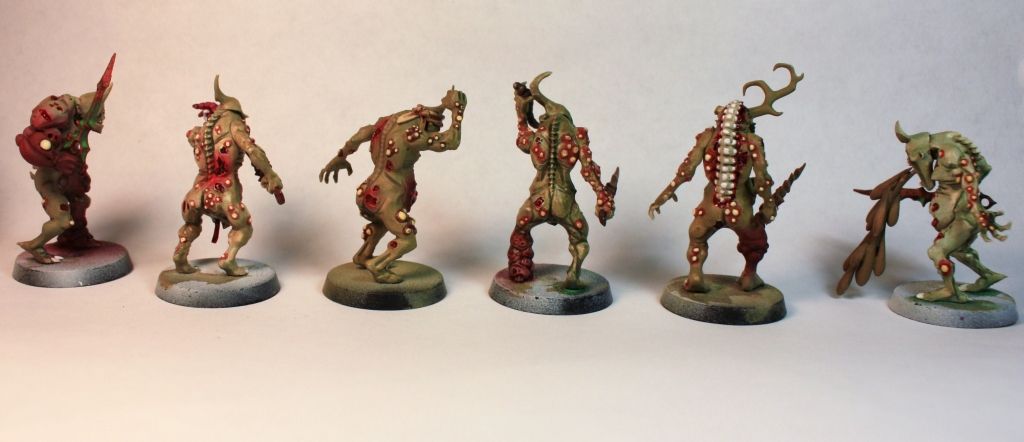 I tried sculpting a spine on the random chap. It worked nicely, but would been better with some skin overlapping it
This is starting to reach the "highly customized" Plaguebearers. I have 3 Vomiter total, everyone else is one of a kind.
This army obviously will have many unit fillers. Not because i want to be cheap and buy less than i should plaguebearers, but because it helps with the theme. Some of those units filler couldnt really be called "movable" with the unit, but its just a matter of filling it will lovely Carnival fun.
One of the first one i completed was the strong man. First, i have to say that i'm very proud of how his big arm came out, considering i suck at sculpting, and suck even more at figuring out muscle on a body part.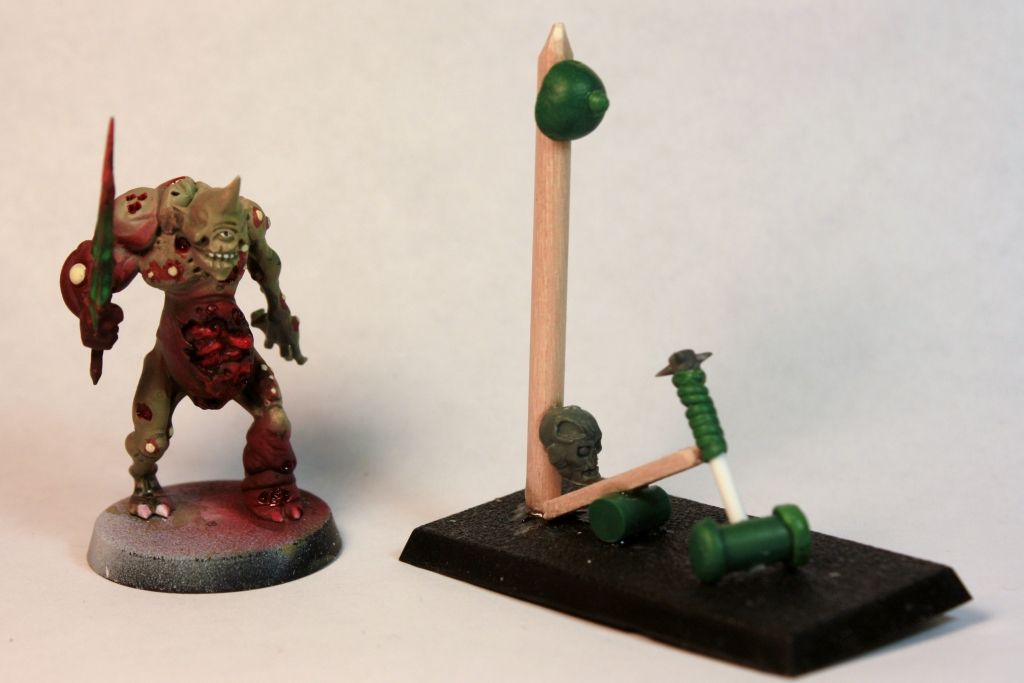 Mace is homemade (obviously). Another thing i'm pretty proud of.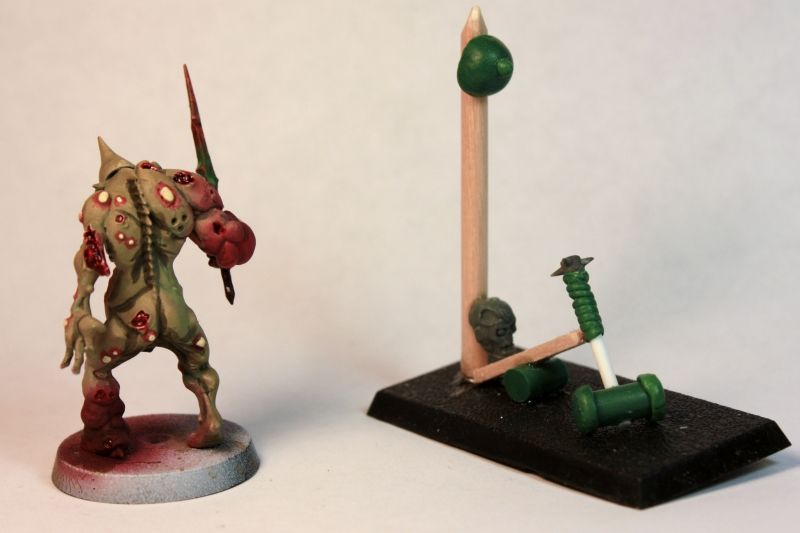 Also used the airbrush to help with the red of his big arm. I think it worked nicely.
I add this last image to show what my weapon looks like once finished.... this one really worked out

nicely imho