I spent a few hours painting today, and nearly completed Raisin, my Dire Troll Mauler. He's not finished in the sense that i'd like to try and glaze him to add a tint to his skin, since i think he's too ... pinkish. I wanted a reddish highlight, but no matter how much red i was adding, there was no show...
I think some blood and some saliva could really turn him around...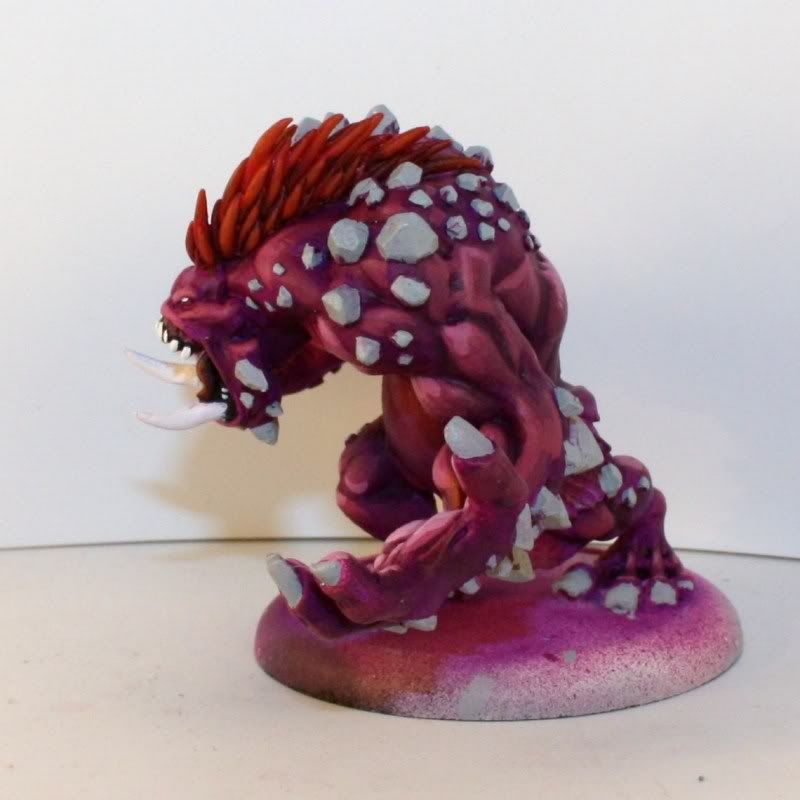 Hair is done. I considered going even lighter with it, but i think its further enough to orange.
Obviously, Stone are not done yet.