So during July, i painted a Talos Pain Engine. I was really looking forward to paint that model as i think its one of the best looking one in the Dark Eldar range. I'm pretty happy with the final result ;
Pretty happy about how all the color go together... Ok, there's ALOT of color, but i'm still happy.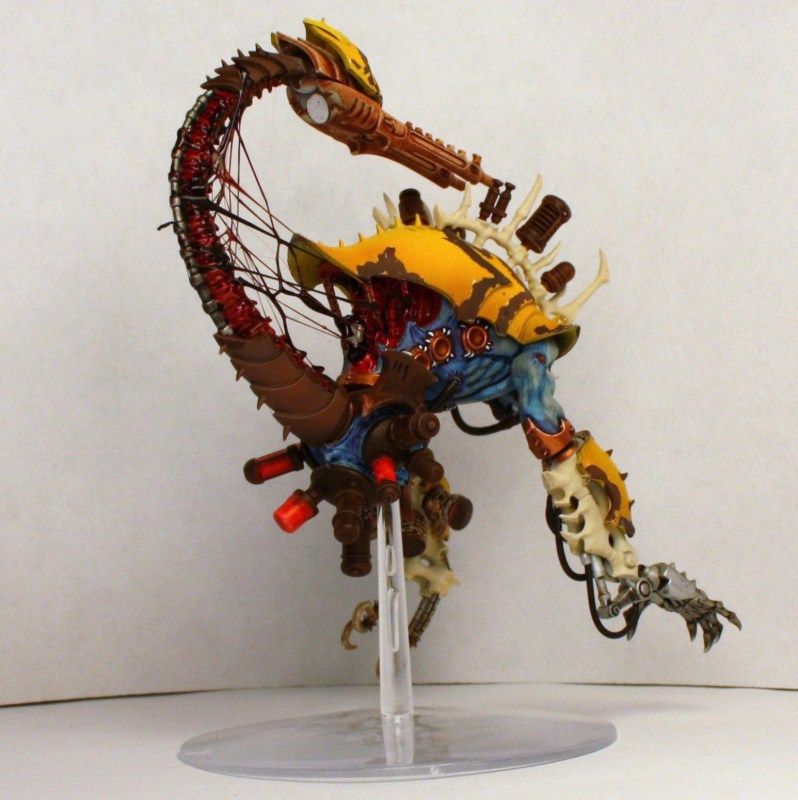 The good ol' string job. A signature on my army so far.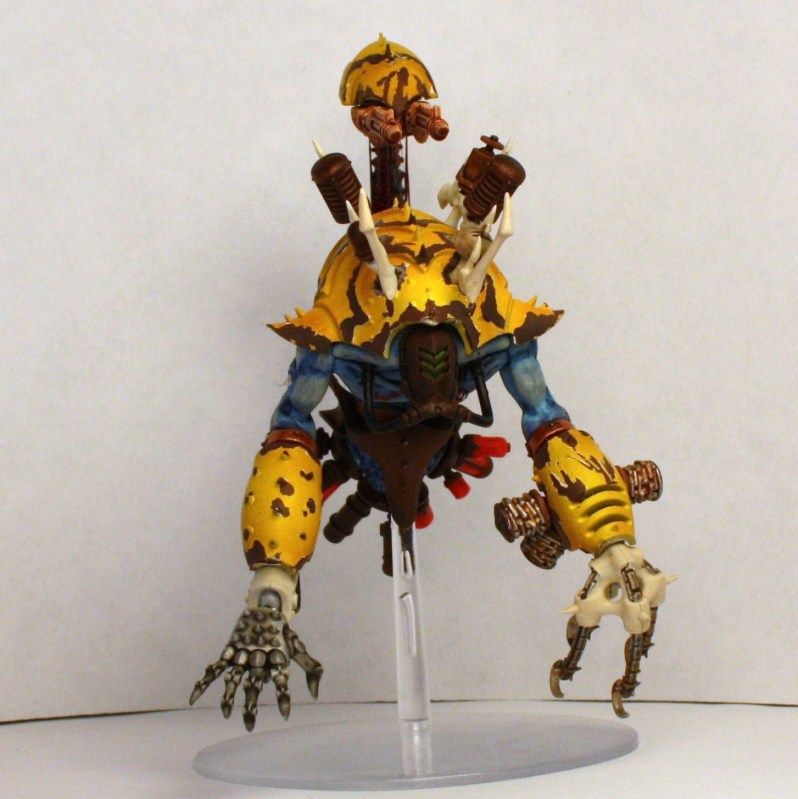 For this one i didn't highlight the paint chip. But i did attempt a few new chips method using my rubber paint.
The red "bottle" at the model's bottom is painted in a way to have a very bright red, as if it was glowing...