Today i picked up my Librarian from the local store, where i entered it in a painting competition. I obviously didn't win (do not think that many people like light blue Grey Knights). Still, i placed 3rd, and got one of the best comment i could get ; my model isnt really impressive from afar, but is very impressive up close, which means that the time i spent on detail, the NMM and everything else, looks good. It's always a plus to get positive comments (as much as its good to get bad comment as well!).
So i took the time to get some picture of my librarian on his brand new base, which i have to say i'm pretty happy with. It's quite simple, but a whole bag of stuuf i never attempted before like baked clay, and an over use of different wash to darken a color we don't even see once finished.
Still unnamed, like the rest of my army.
Pretty much like he was before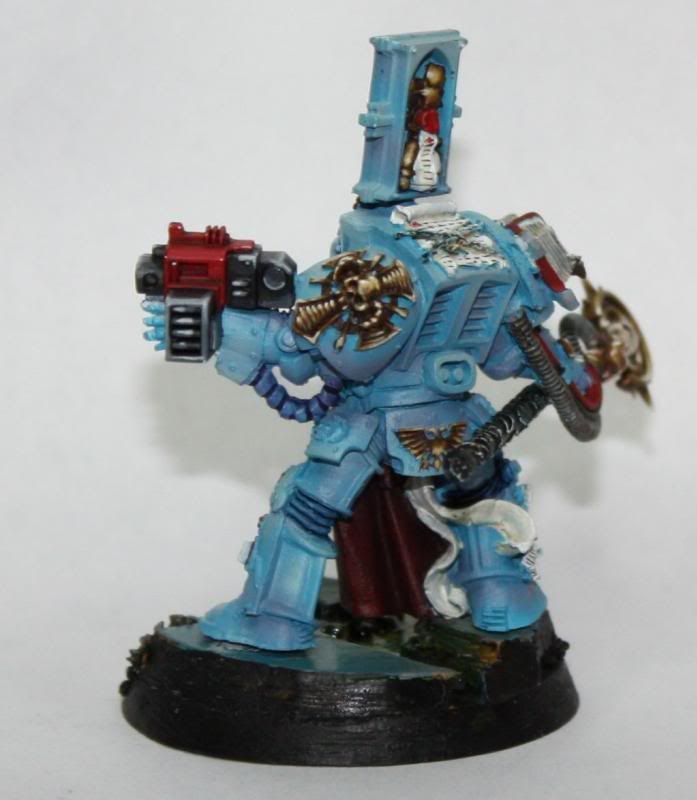 Feels like his color is even more "light blue" than before with that dark base.... Doesn't matter, i love it.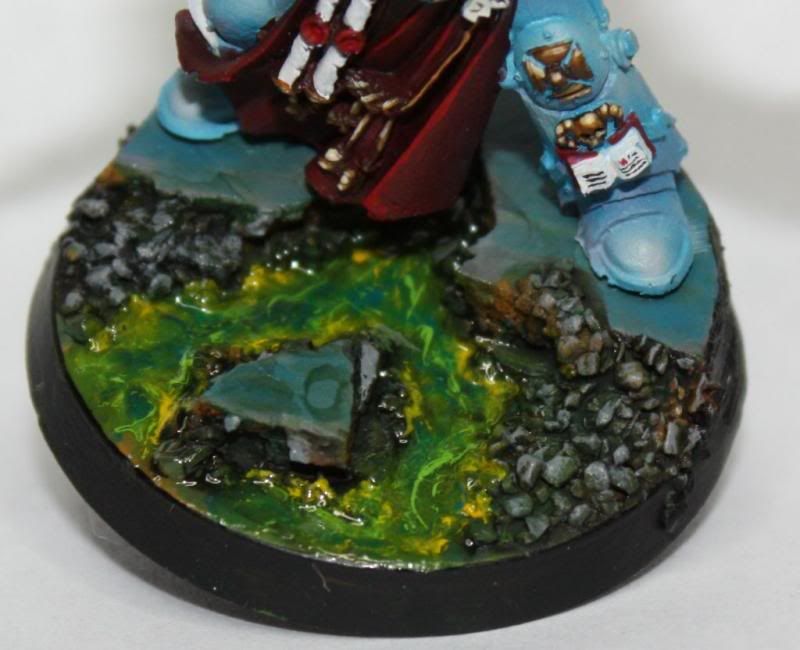 The idea behind this base is to make it look there's some toxic waste running between broken floor... the hint of yellow and green definately make it look toxic (it's even glossy! Everyone know toxic stuff is glossy, right?)