Slowly, very slowly, my Techmarine is taking shape. I'm very happy with the result so far, i think the skintone really pop on the red armor, and the black metal look pretty awesome with so much white edge.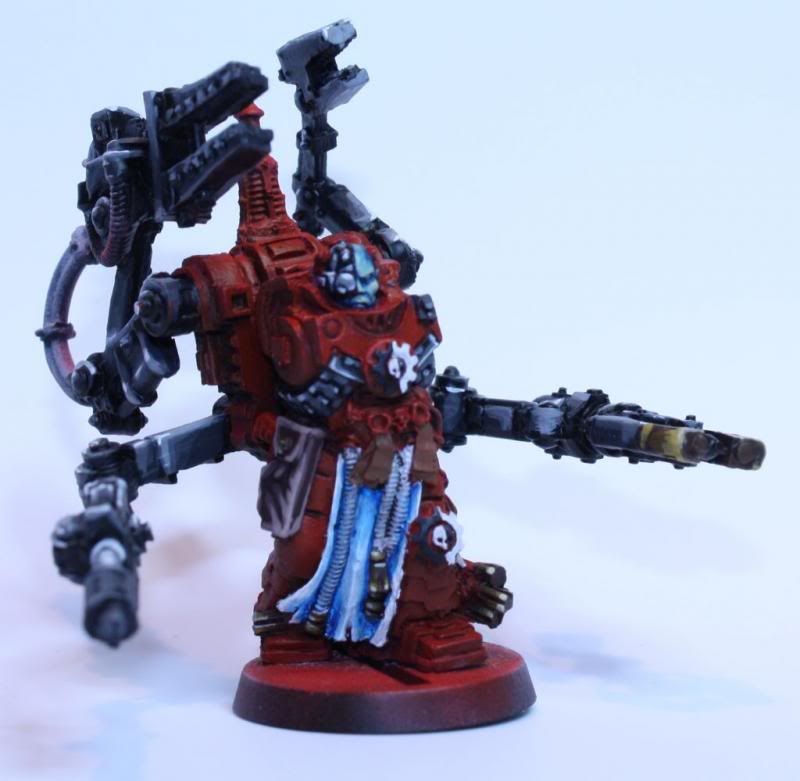 I decided to go with a white/blue groin cloth to break a bit of the red, and give two blue focus on the mini (the cloth, and the weapon).
He's really coming together nicely imho, but i'm still puzzled on the color for all the cord hanging around, and the tube on his servo arms. I'm thinking a yellow/black type of tube, but i'm not sure i can pull straight enough line to attempt such things.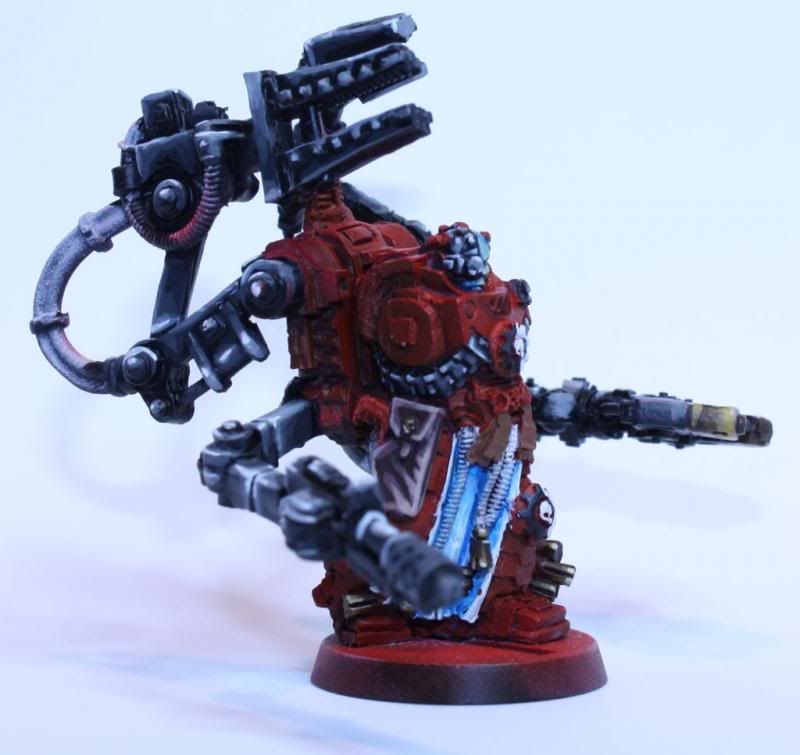 From that angle, you can see the cloth on his weapon's sheath. I tried to use the current pallent i have, and actually managed to pull something that look completely different from the rest, with the same colors used on the model. I'm happy, because i'm seriously attempting to lower the number of color used on my models, with a goal of a monochrome army eventually.
Here is a side view of all his servo arms. Some people might say that it look "unfinished", since i didnt paint the bottom part of his arms. I think it helped giving a reflective look to the metal. I might be off with that idea, but its the result anyway.