Well, i have to say, i'm very proud of myself.
I got myself into a paiting competition, where we need to pain, for example, a HQ in july. I bought the librarian Wednesday after work, and i have to say that i'm very, very happy how close he is to be completed, and even happier about the quality i pulled so far.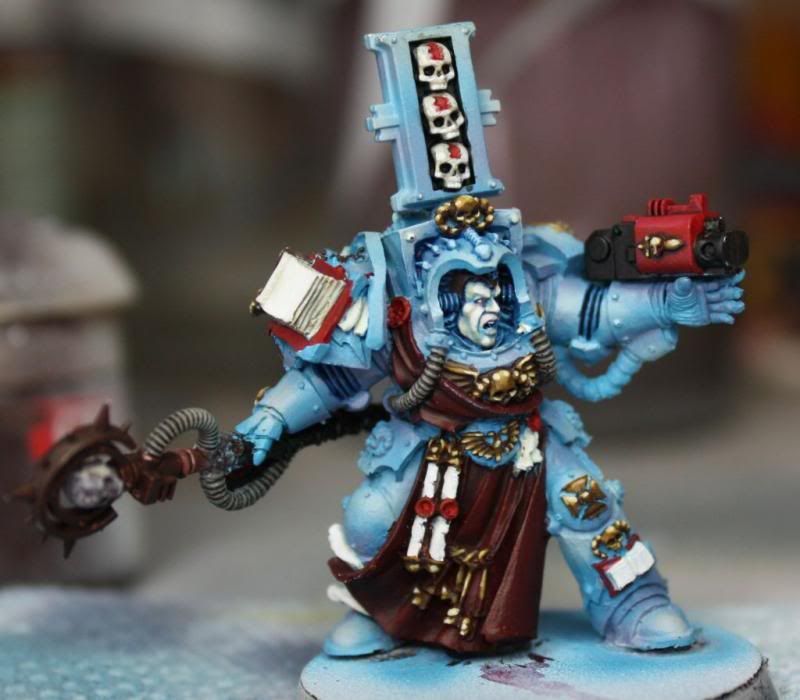 So far, what is finished ;
The gold
The cloth
The armor
The skin
The tubing
....
Pretty much, the only thing left to do is paint the staff's head, the writing and the bolter. As you can see, i did minimal conversion, where i changed the staff's head, added a bolter to his arm, and switched his overhead thingie.
For his skin, i went with a recipe i used before on my Dark Elf's sorceress. With a little red around the eye, i think i gave him the psyker look, without going glowy-glowy...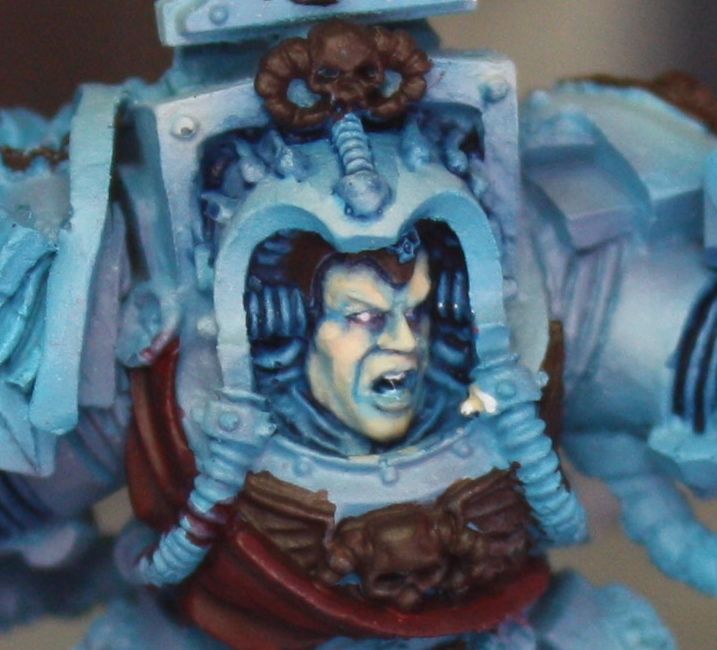 Obviously, i took this picture earlier, when the gold was still WIP....
For the gold, i added a few "betweens color" to the mixt, to make a smoother transition. Did it work? i think, but i could still add a few more. Problem i see is that with such small space, i often run out of place to highlight before being done with my spectrum....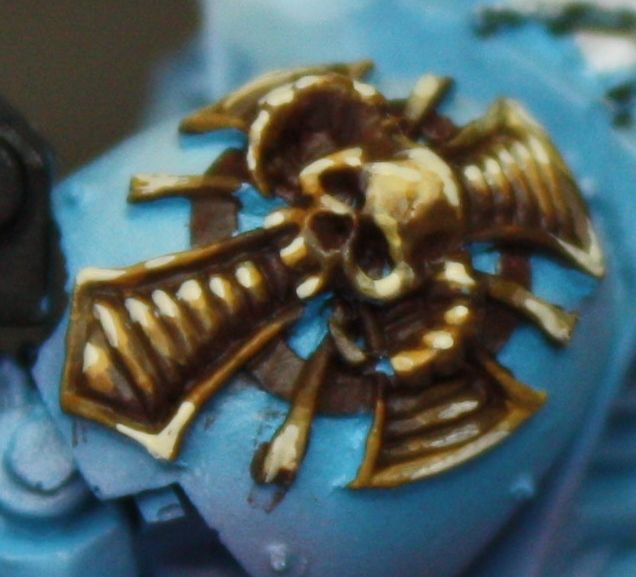 Close picture reveal alot of cleanup i'll need to do.....
Parchment are alot lighter than i did on my paladins. Reason is simple ; i want to be able to write things on it, and the close it is to white, the easier it'll be to do some detailed writing.