Been awhile since i worked on my Grey Knights (well, nothing since finishing my Librarian).
I lost a bit of motivation to paint (Thank to steam and their summer sale), so progress on my army been pretty slow.
August is a troop choice to paint, so my hope is to paint 5 new Paladin + the current one. Until i go and grab those new paladins, i figured i could try and finish Draigo before moving on something else.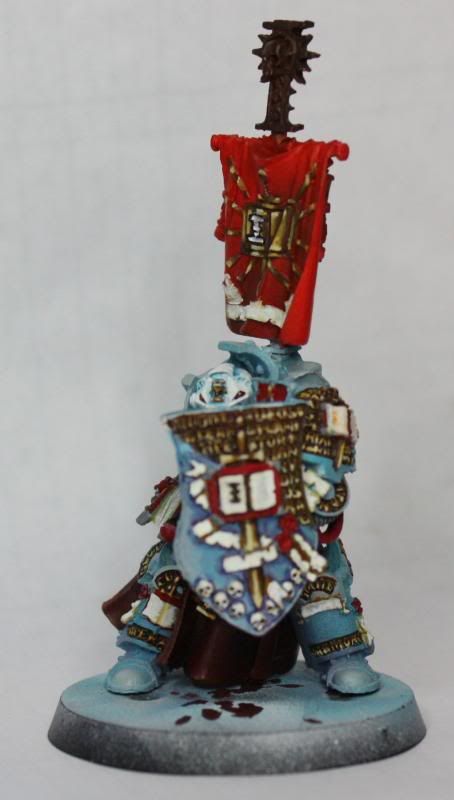 Sorry about the blurry picture
I finished the shield (minus the writing everywhere, obviously). So far this is how he's standing. I'm very happy about the gold on his Inquisition sign on his forehead, really pop on the white. The gold is all finished, so is the cloth.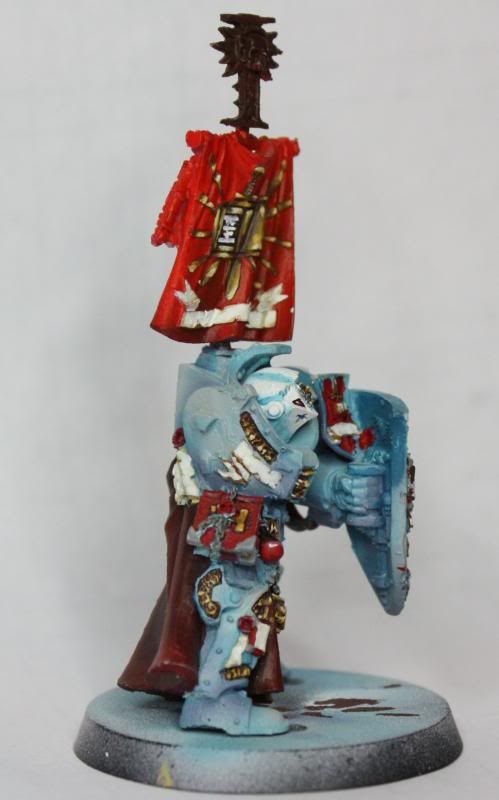 While i was painting the detail on him, i notice the HUGE amount of bubble everywhere... I used to like finecast...
I tried something new on the bottle. Not sure how much i love/hate it. I almost like my Festus' glowing bottle more....
Blue look a little bland there, but its not "that" bad under correct light...
Two completely different red used on the banner and on his cloth. Didn't want to add another color, but i almost wonder if it isnt just about the same anyway.