Ok, i have to admit it. As much as i love painting, i think i enjoy even more a good game that ends in my favor. So it comes to no surprise that when i play, i usually play to win. I do not think i'm cocky, or that i'm bending any rules (actually, i'm sure about the rule part, and hopeful about the cocky one).
I just came back a few hours ago from a local tournament that happens about twice a month. We were 12. I think i won, or tied for first place, or at least ended second. But that doesn't really matter. What matter is that people, especially those who used to expect an easy win from the old Ogres, seems to consider everything in our book broken.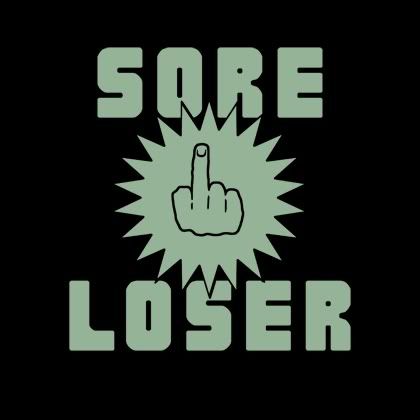 You know what? i played through the 7th Ed with our old book. My record was something like 10 wins in 50 games, it was annoying, but i think it really helped me learn the game (with what once was a relatively simple army), and learn that you cannot win every time... I even ended up starting Dark Elves, because i wanted to feel what a win was like once or twice.
Then 8th edition came, and my record switched completely. With the new book, its even better, where i'm currently standing at 20 wins, for 4 Draws and 2 loss. I'm proud of that record, and pulled win from some pretty devastating army (like Warrior of Chaos, double aboms Skaven, and Cheese Daemon of Chaos). I almost never complain that something is too strong (well, ok, maybe except the Slann that cannot miscast, remove 6s, and is ethereal).
But its seriously getting out of hand with the complains. People complain about my 170 pts cannons, but for some reason, find it normal to be able to kill me 4 Ironguts in one turn (lucky shot.... REALLY?).
Then people complain about my 65 pts Gnoblar units that cause difficult terrain test, but dies in drove the first chance they get.
Then my Thundertusk, that never misfire. Do you know he only has a 5+ Armor Saves? That he cost 250 pts, and that despite the fact he has 3 ranged weapon, about 3/4 the times one will be out of range, or just completely unable to do anything with its BS 3 ?
But lets not forget about Troll Gut, that i actually manage to cast about once every 2 games, on very serious situation, where its a win-or-lose situation, and where i risk loosing my 385 pts caster WITHOUT A FREAKING WARDSAVE!
Then there's the Mournfangs, with their 2+ Armor Saves and 6+ Parry save... Yes, they are hard to kill if you bring crappy S3 against them, but what did you expect? they are a 70 pts model with T4 and 3 wounds.
I bunker my character in the same unit? Obviously, considering i only have bulls, ironguts and Maneaters that can take character (thanks to no mount available). Maneaters are too expensive, and Ironguts are too easy to die to Warmachines to even consider dropping their numbers. Two games against dwarf, in both game, out of the 9, only 4 was left when i got in Close Combat, and thank to god i managed to do some long charge, otherwise i'd probably lost one of my wardless characters, thanks to no look out sir!.
My list was even called "''Ard Boyz" by a Daemon player, that play a daemon prince....