Last night
i
pretty much finished my Herald of
Nurgle
BSB, finishing the banner, and fixing up some small details. He's not perfect (
i
couldnt
say
i
consider any of my work to be perfect), but he's very well presentable, and actually does stand head and shoulders above the rest of the Plague bearers.
I'm saying this because in the WD, there was something funny about the new herald,
sayign
it stands head and shoulder above the rest, when he's EXACTLY the same size as a standard PB.
Anyway
,
here's
some
pictures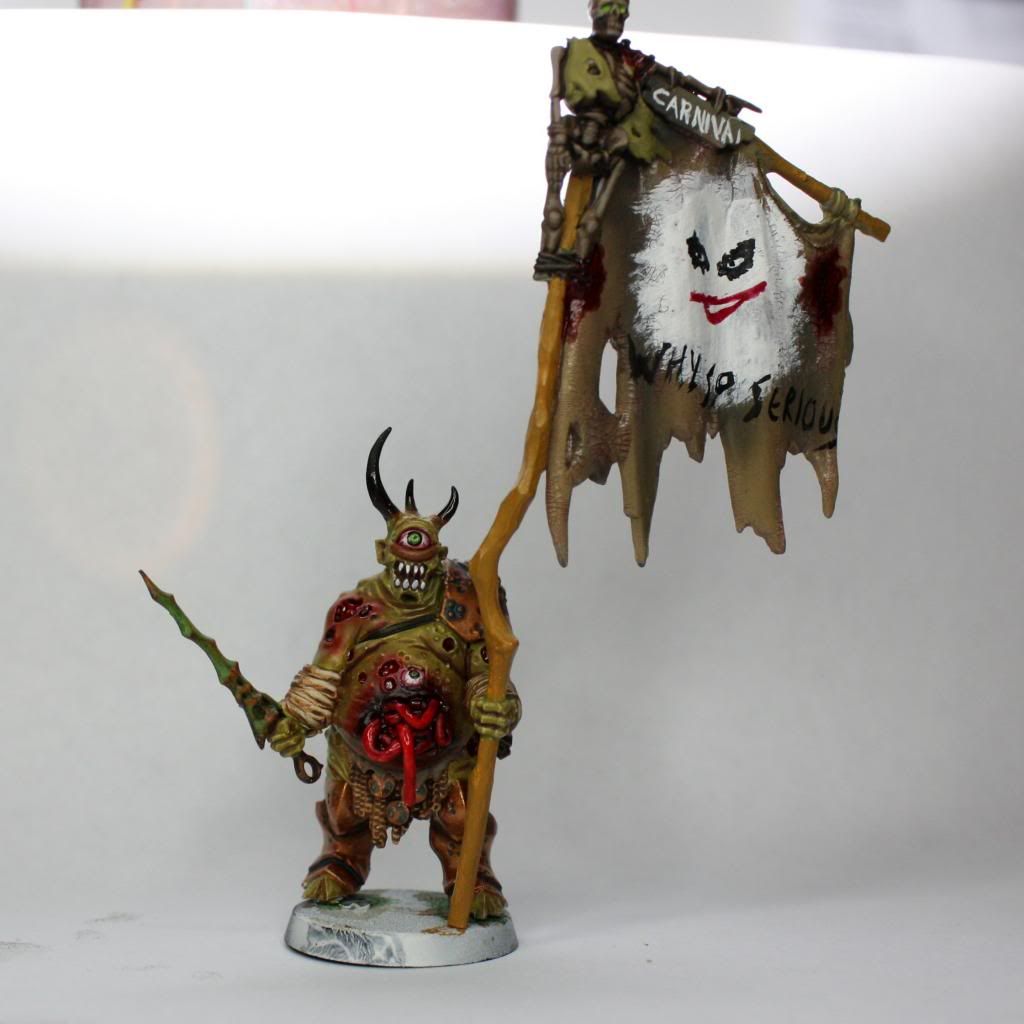 His banner is pretty big, which was the goal, and adding the Giant's skeleton really added to the overall look of the banner
imho
. I though long and hard on how to have it look better than just a standard bearer, and when
i
saw someone else doing it,
i
figured
i
had to do it.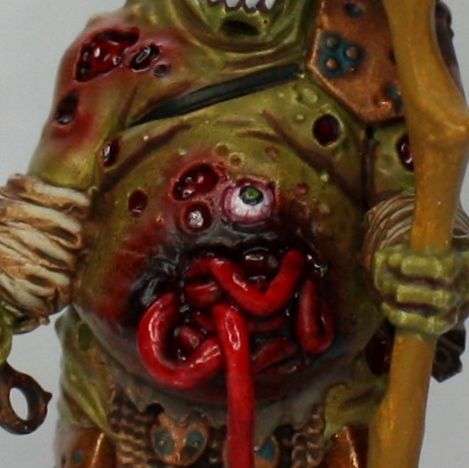 His belly
woulds
came out pretty nicely
i
think. You can barely tell
i
Green
Stuffed
most of it.
Banner is very simple. At first,
i
was about to go for a very basic look, with nothing on the banner but a shaded greenish color. Then
i
decided that
i
really had to do something about it, otherwise it would just stay unfinished like my Ogre's one... First thing
i
tried was some crackling paint, which did very poorly, then
i
covered the mistake with an actual drawing, adding more clown to the look, with Batman's joker face on it. I really like the idea, and
i
hope people find it interesting too.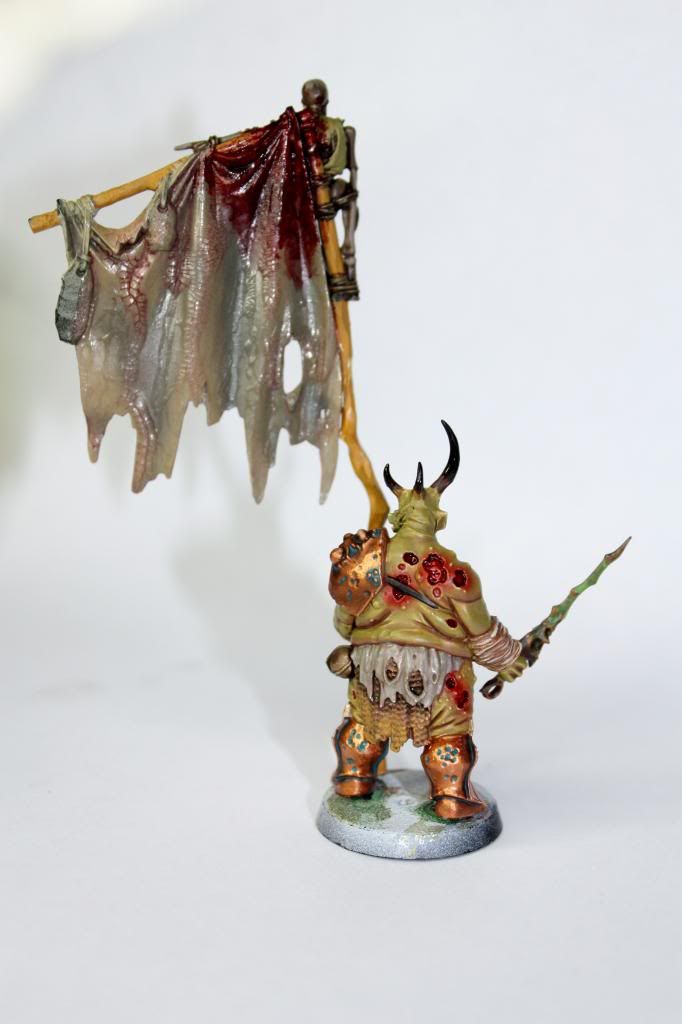 I attempted something, and quite frankly,
i'm
not sure if people will get it. Basically,
i
didn't think that chainmail was really Daemonic, so
i
attempted to change a bit the texture, and have it look like some sort of wool. If it didn't work, its
allright
, because it's a very dull color, and doesn't attract the eyes much,
i
think.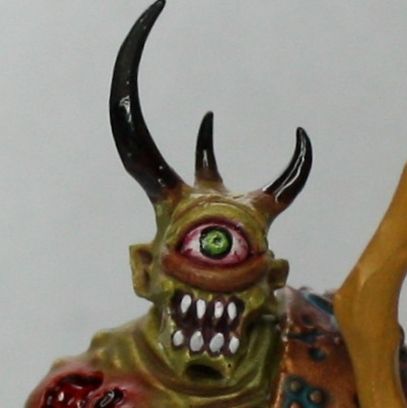 Did many
thing
with his face. First, obviously,
i
used a
PB's
face. Then
i
sculpted a big eye. I also painted the horn black (like
i
wanted to do with the
PB's
) and added a gloss to it. I think it looks fantastic, and
i
might do it to the rest of the army if
i
have enough time...
So here was my Herald. Next
up ;
Presentation Tray.