Late last night i completed my first herald, based on Festus model. Very nice model, full of details and plenty of different texture, bump and crevice for many different technics.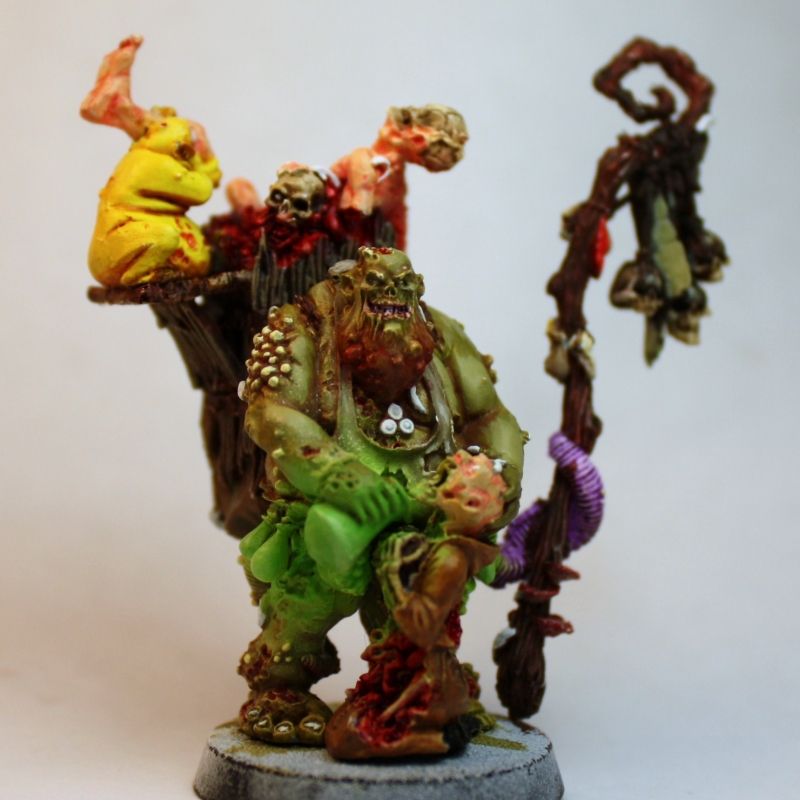 Who's next?
Took me awhile to decide if i wanted to do OSL on his bottles or not. I decided to go for the glow effect, and i have to say i'm very happy with the result.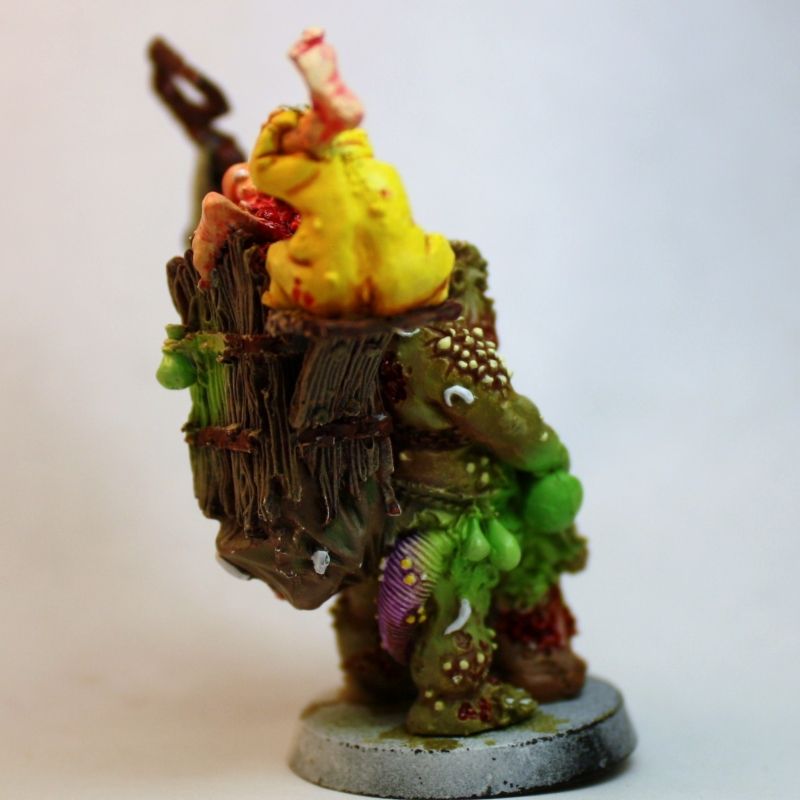 Was so tempted to put some kind of keg's tap at the bottom of his backpack...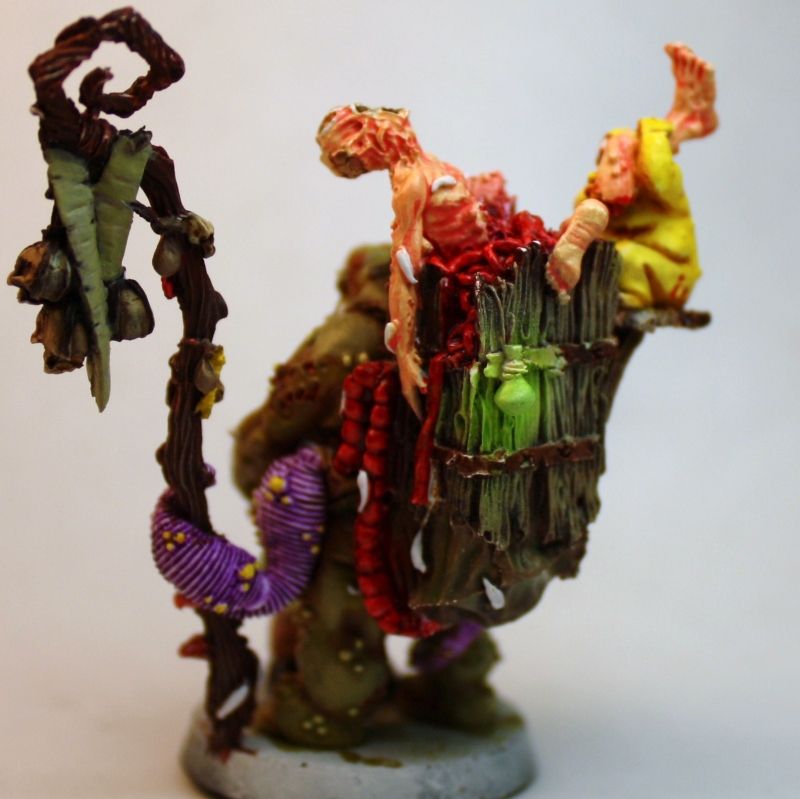 Funny enough, i painted LOTS over the years, but it was the first time i had true fleshtone to paint...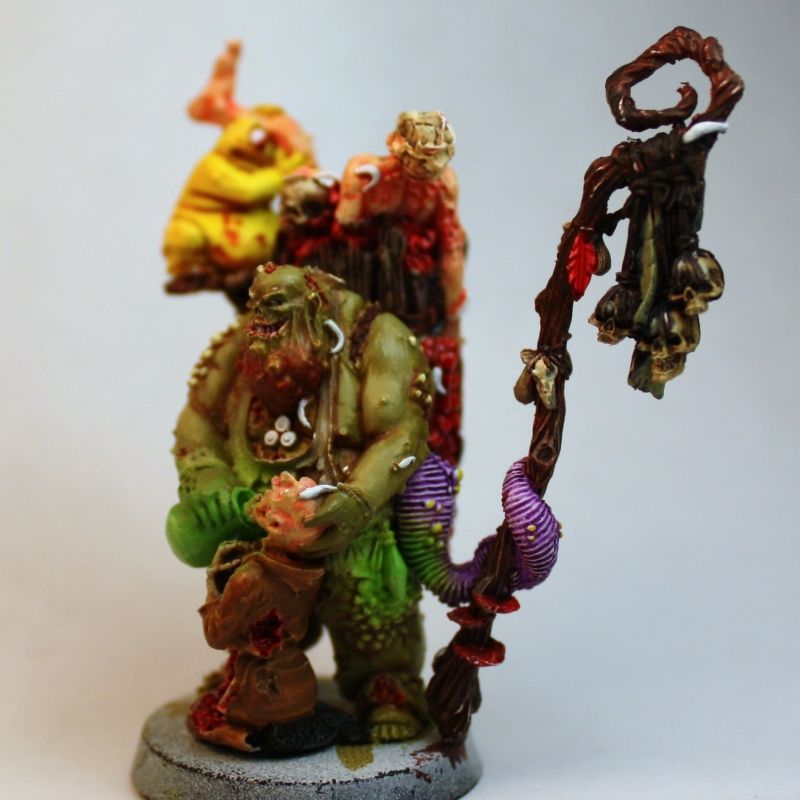 I went very dark with the staff details, but i didnt want to load up the model with even more colors...
It was also my first true nurgling to paint. I finally decided to go for a yellow color, with shading based on purple color. I really like the end result. It's a bit candy looking, but i think it mixt well with the greenish skintone of my plaguebearers...