Didn't get as much painting as i wanted tonight, mainly since i tried the new pre-released game Mordheim.
But i still started, again, following games workshop own advice ;
And my own takes on this ;
First the color to be used ;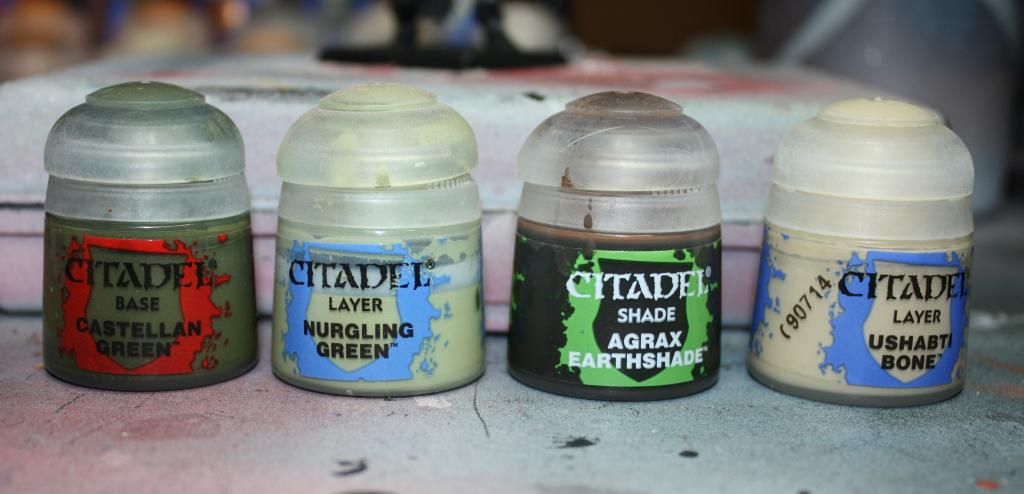 Once again, i am faced with doing the job twice, with 2 basecoat used. to bring more color, which means that we shouldnt usually see any castellan green. I'm not entirely sold on it, and i think i might do some feathering with Nurgling Green... I love their choice of color, but i hate that all they did on the armor is basecoat, wash heavily then edge highlight....
Anyway, here's my first basecoat, which should dissapear after the 2nd color....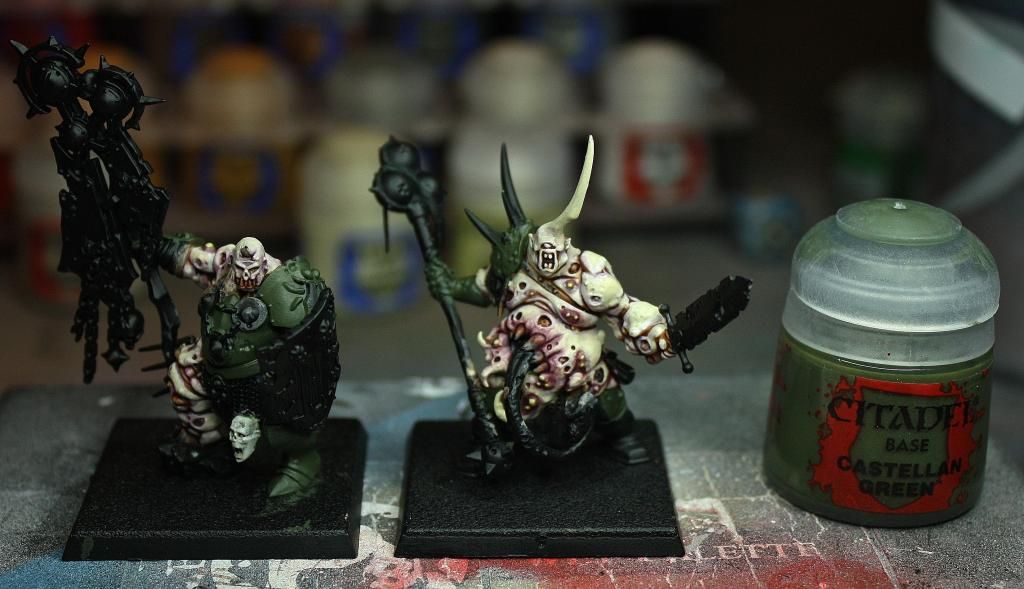 I really like how they are coming together, the skin is growing more and more on me.
So this is it for tonight. Tomorrow i hope to be able to get a solid nurgling green color over the armor, and i seriously think i'll leave some spot castellan green, since its such a good looking green.