Last year i purchased some movement tray from Back 2 Base, and was pretty happy with the final result. It allowed me to put my Plaguebearers on round bases, and still rank them correctly for fantasy, thus making it MUCH easier for me to rank them up, despite any conversion.
This year, i decided to go a bit further and order some of their acrylics paint rack. Wait, acrylics? Why? Simple ; It looks better, and feels more durable. MDF doesn't really strikes me as something that will last forever. So i ordered 3 tray for Hexes GW Pot (since they recommend ordering the largest pot, to accomodate your multiple different sized pot). At 40$/each, i was expecting alot. And i can say i wasn't dissapointed.
First thing first, got to get it from down there, up to the frozen land of canada, right? Shipping is expensive (surprise!) and ended up costing me roughly 60$ on a 200$ order. VERY pricey, but it's what it cost now to get anything from overseas. What i was happy about is the packaging which was perfect (especially compared to my previous order). Everything was perfectly packaged, and they even went the extra miles to put 30$ on the box, so i didn't end up paying any fees.
The shelves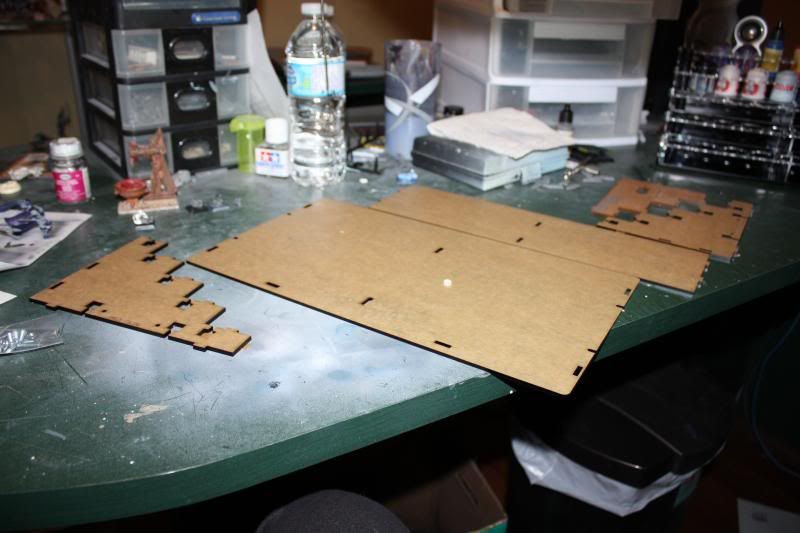 The sides, back and bottom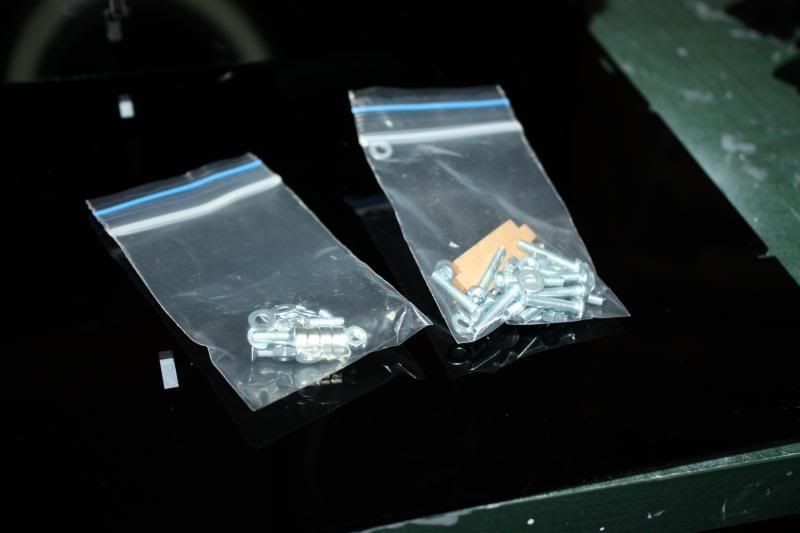 The hardware
Second, the material itself. Everything was perfectly cut, no damage, nothing bent, nothing. But, and there's a massive
BUT
, Howly-mother-of-all-god, what kind of adhesive they used on that acrylics? Each set took me from 30 minutes to an hour, just to remove the protective adhesive from the parts. Some piece were definately much easier than others, leaving me to wonder why.
I still have nightmare over that crap
Third, once i opened the package, i was puzzled... no instruction? I know its nothing very complicated, but still, a simple sheet telling you which shelf goes where, and which side the bolt goes, would have helped. I know there are videos on their
youtube channel
, but it's nothing like real instruction. I had to look at picture of the product to figure out what goes where. In the end, it worked! The first one took me roughly 15 minutes to assemble, and my third one was more around 5-10 minutes.
It's very nice looking. I went for a very standard look, but depending on your choice, it can be any color, even pink!
This review might make it looks like it was a bad experience (high priced shipping, crazy glued adhesive, no instruction), but truth is, their product is so well made and good looking, that once you're done with all the bad stuff, you can only be amazed at how good those look, and how well they are made. If you're like me, and the boxes holding your paint pot are random stuff gathered through the years in your house or at the 1$ store, those are definite upgrade. Now, i can easily find the color i want, and my desk look at little bit less messy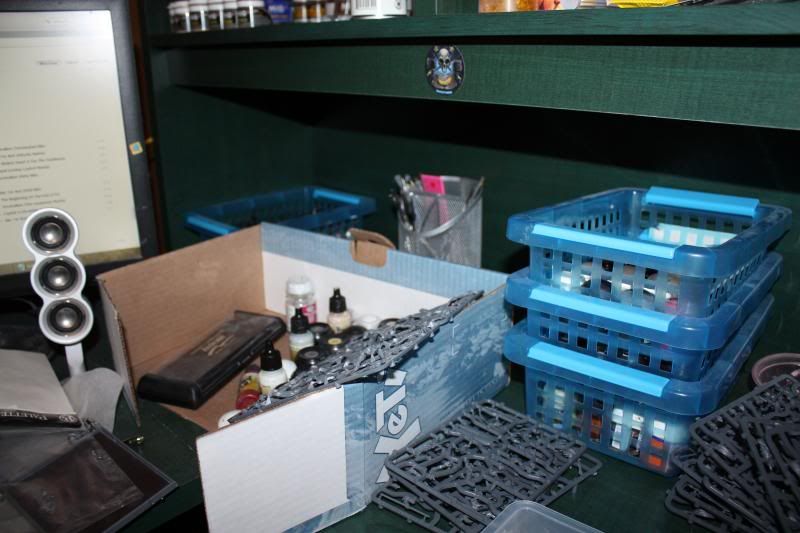 Roughly 100 pots.
Still roughly 100 pots, notice a difference?
Bottom line ; Back-2-Base IX (why 9? don't know) really hit the spot with those rack ; great quality, great look and great customization available. Obviously, it come at a price ; high shipping, no instruction and crazy adhesive.
Final score? 8 out of 10. For now, they filled all my needs. I will most likely order drawer later this year to get ride of another ugly piece of trash i'm using to store my basing material.