It is now 1:25 AM. I said i would finish their weapon, and i did. So. Damn. Tired...
Finally, i see the light at the end of the tunnel...
Here is how they stand right now. Pretty much completed minus the gloves, helmet and some piece of cloth here and there. Another night, and they're 100% finished, and i can move on to other stuff (finally!)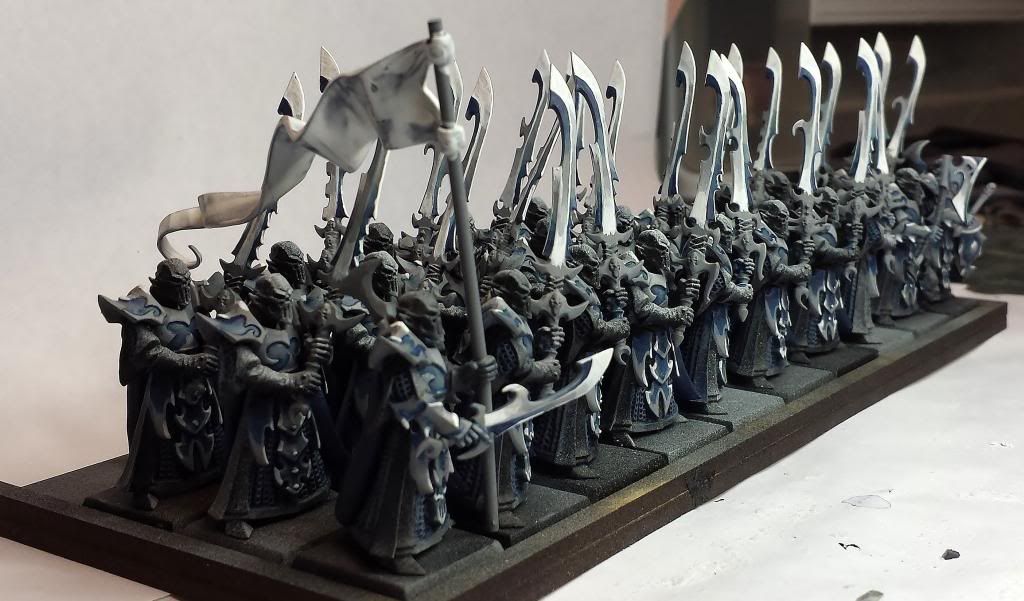 I do love the model, not sure why i hate painting them so much.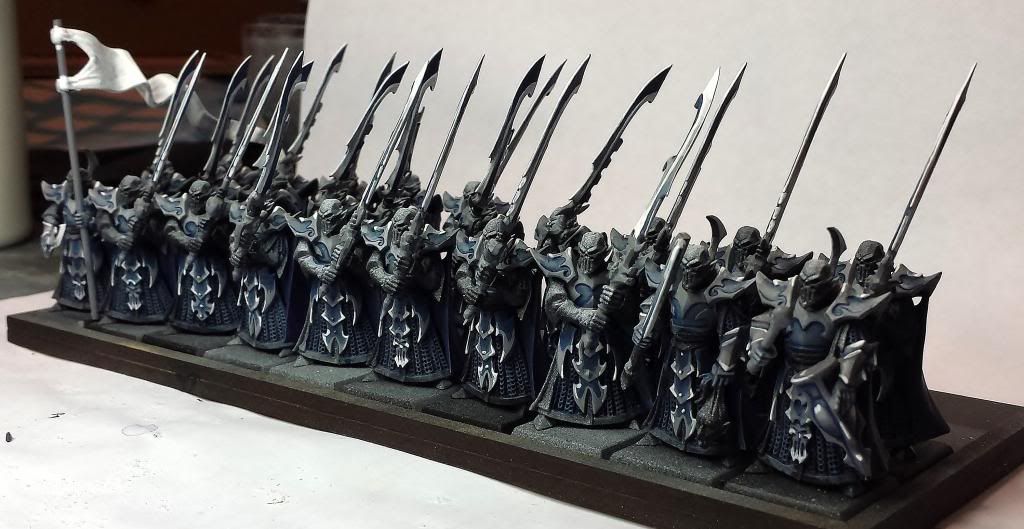 They will be something nice once they are completed, on the right base, and with the shrine... I do like how the white attrack attention to the armor.... seriously considering adding some on their shoulders...