So tonight, i finally call it. I'm done. Whatever i do after this point, is pure bonus.
I'm so glad to be done, and i have to say, it feels good to complete another army. As of right now, i have 3 completely painted Fantasy army ; Ogres, Nurgle Carnival and Dark Elves. Each one were done with something in mind ;
Ogres, it was my first army, so i was learning. Learning to highlight/shade flat surface, learning to just paint correctly.
Nurgle Carnival was learning to airbrush, learning to convert and follow a paint scheme.
Dark Elves was learning to use minimal color palette, NMM, and a few new things about prepping and painting model (like never touching a model with our oily fingers..)
I am VERY satisfied with this army, and i can't wait to start another. So many ideas, so many new challenge, i can't wait.
For now, Pictures!!!!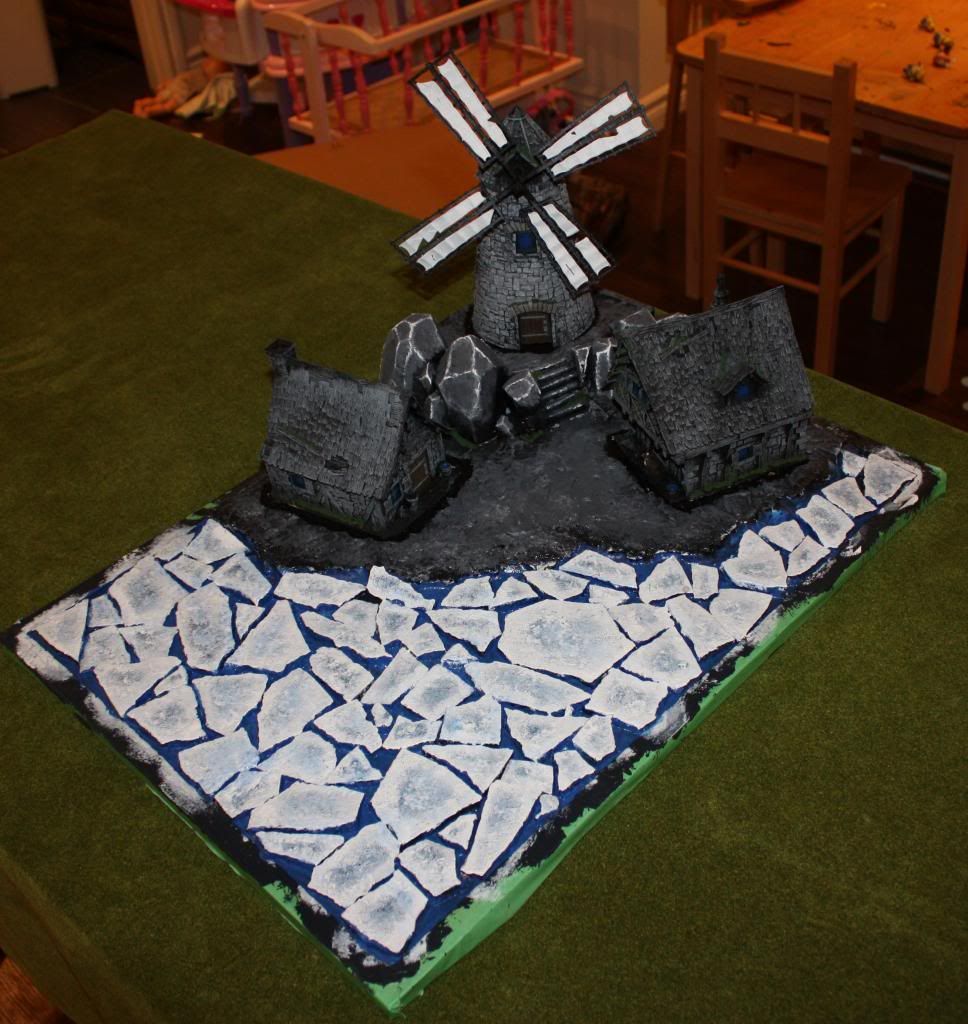 Completed Presentation Tray.
This was one of the scariest thing to do, really. Last year, the one i did was pretty (at least imho), but so, so much simplier. This year, i had building, i had terrain, i had ice... And i wanted it to be "neutral", so its actually the army on it that stands out...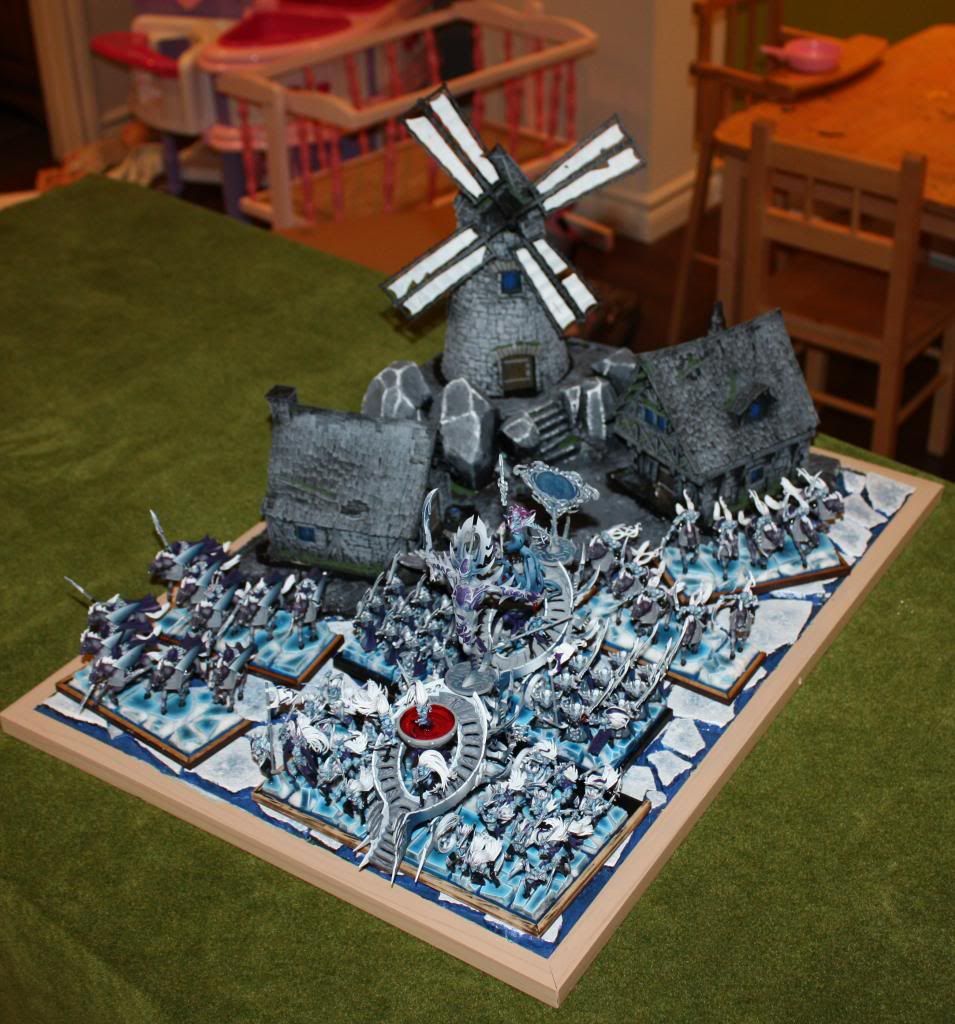 Look 'ma, an army!
And here's the whole army on the tray. Quite frankly, when i reduced its size, i wasn't expecting it to be this small... i kind of regret going with that size, especially with 3 building... its very tight in there, but the good news is that its small enough to fit on any side of table, so i shouldnt have too much problem moving it around during tournament.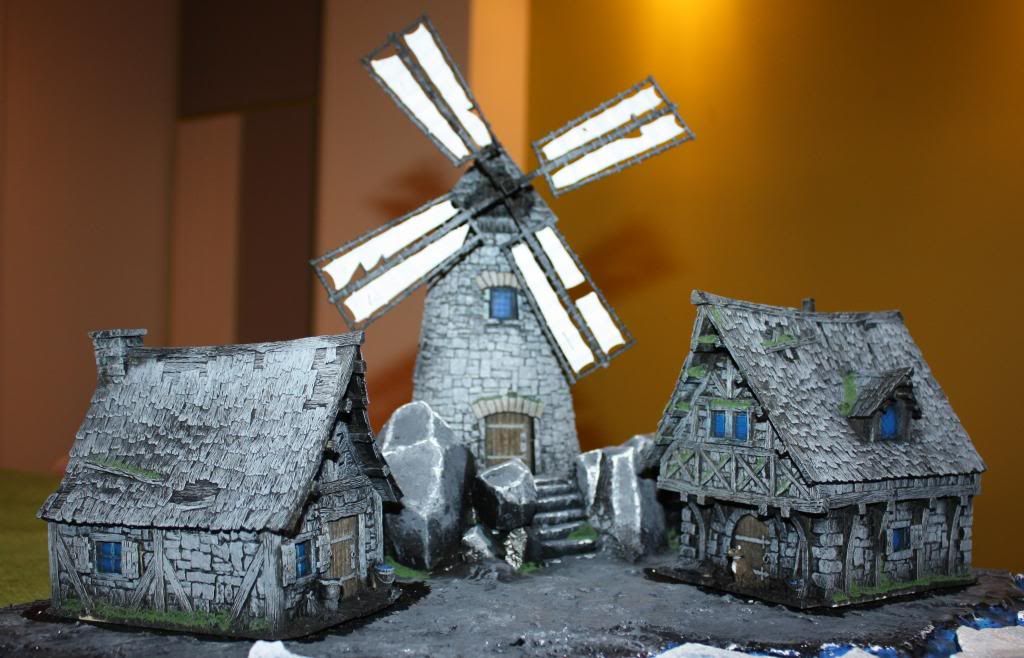 The 3 buildings.
The small village... it look very light grey, but its only the flash... its actually somewhat darker in real life. I added some green here and there to break from the grey, the door are brown and the windows are blue. That's all the color there is. Good news, is that i can use them for gaming as is, and they still look 3x better than most club's building...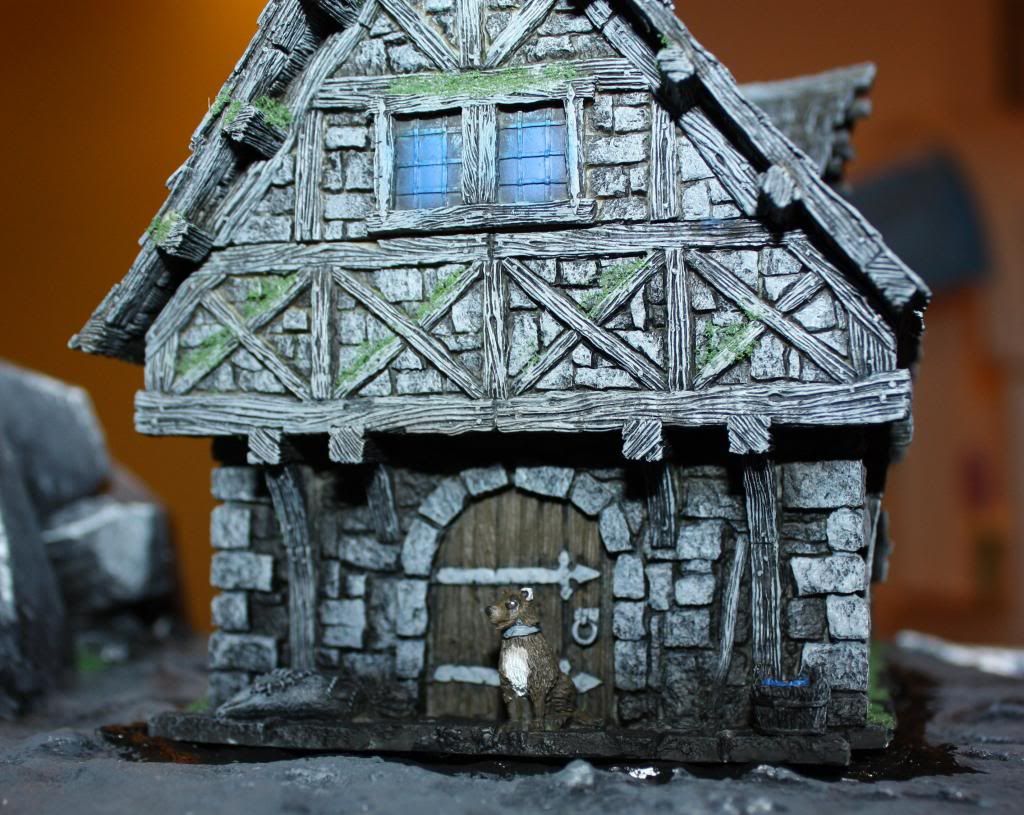 Had to paint the little buddy... as you can see, its a heavy drybrush work... nothing fancy about the buildings...
And now, the army... and yes... more crappy shots...