My goal tonight was to do alot of the metal on my shrine, with my goal being to finish the chassis friday. A pretty big challenge, but with so little day left, i need to start painting faster....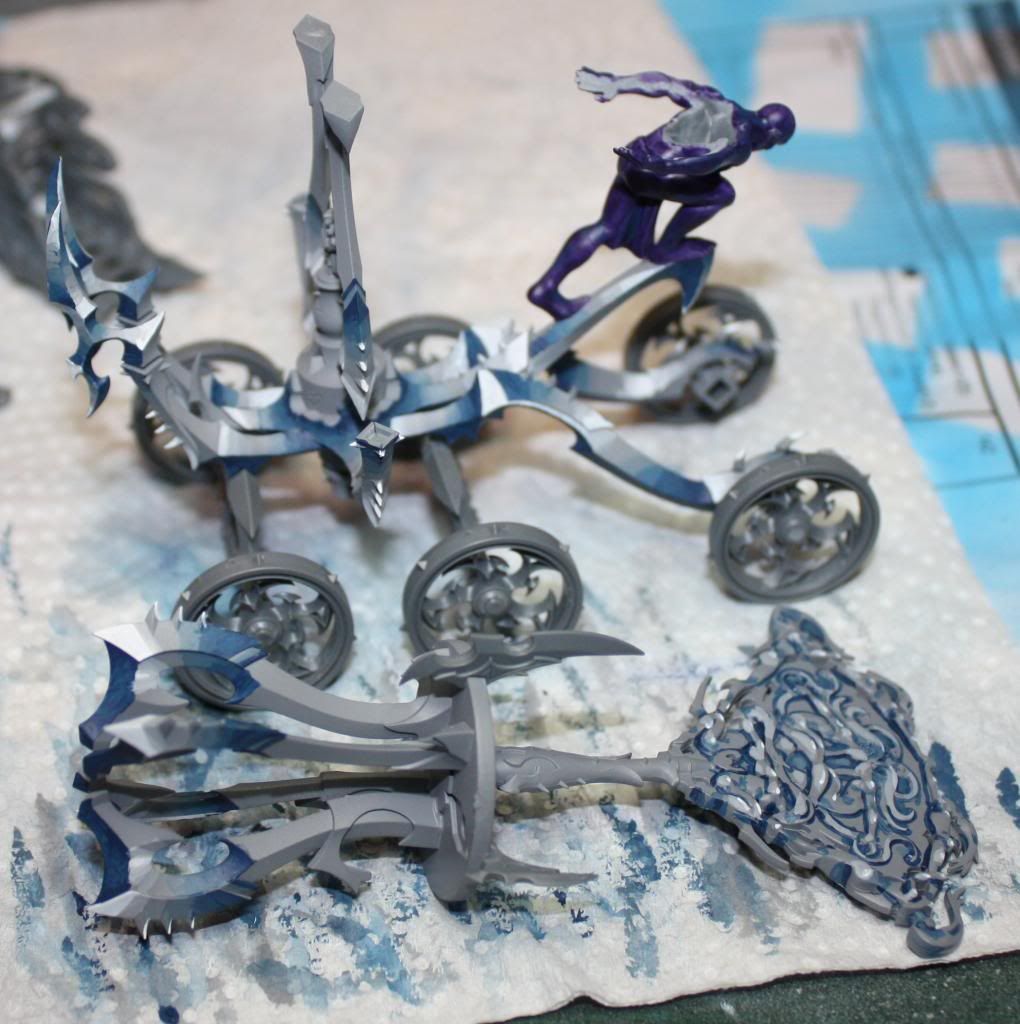 3 hours later. Maybe another 2 hours to finish the wheel and rest of chassis...
Once finish, the goal is to really have the shrine a carbon copy of the cauldron. Some small detail might be different, but for the most part i really want both to look alike.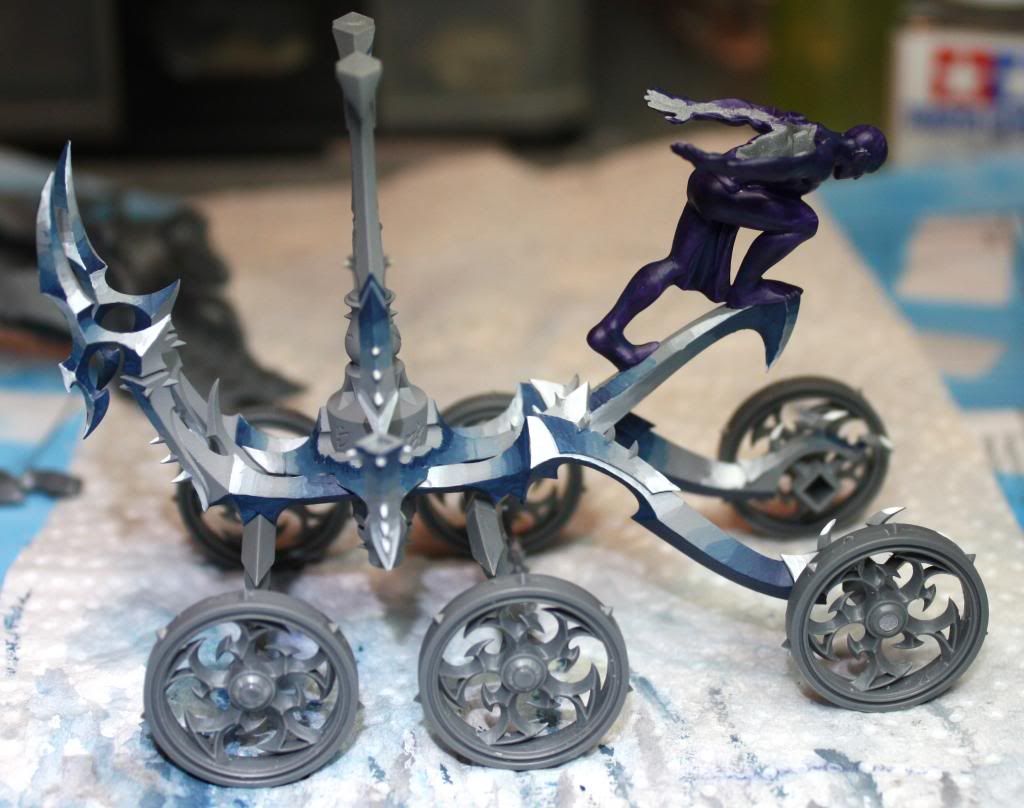 Not rolling yet, hopefully this weekend....
Chassis was once again heavily layered. Front a distance, i think it look really good. Obviously, up close, its a different result.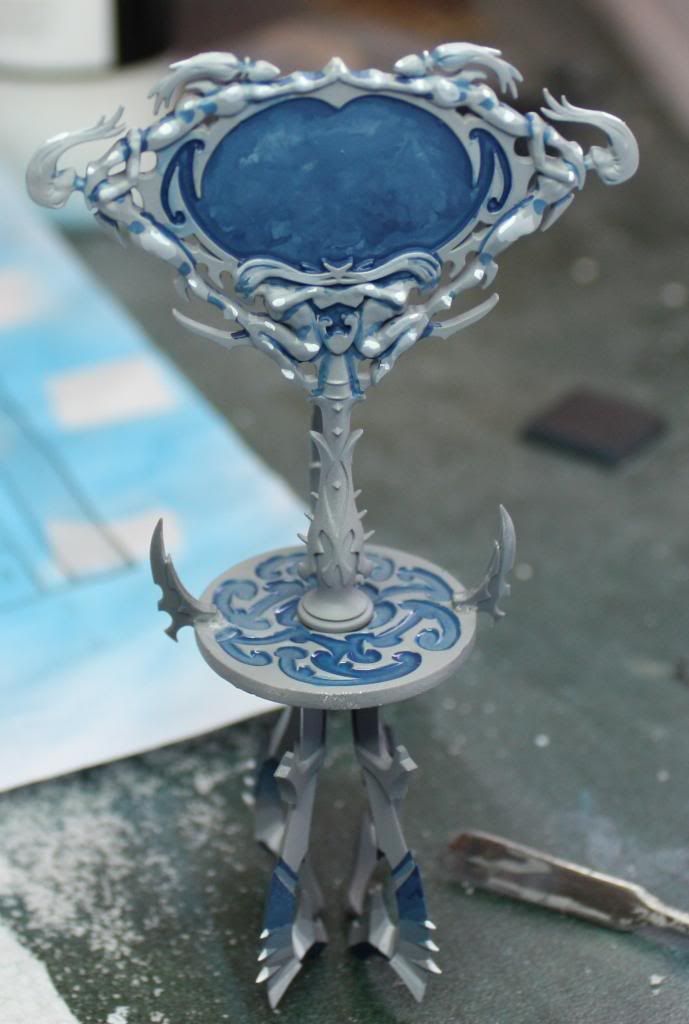 Mirror, Mirror, please tell me, how to paint thou!
For the mirror, i wanted to try something different. It is different, but not sure i'm sold on the result. I might try giving it a gloss varnish to give it some shine, and see if it works... or i might just leave it as is for now...
For the back of the mirror, i went really simple. Again, from a distance, it look really good and from up close... its.... patchy?
To finish my night, i'll probably prime and basecoat the rest of the model, and call it a night for now.